Pin It Now!
This is the second time this month that I've come down with a cold. Either it means I'm pretty run down, or more likely, that I've caught Freshers' Flu. With all the students arriving back, there are just too many germs around at work to avoid them all. Most of my colleagues are suffering, too.

As there isn't a right lot that one can do about a cold, I'm just sticking to paracetamol, hot water bottles and plenty of mugs of Hot Lemon. All the Vitamin C helps the immune system of cause, it warms you through and is refreshing at the same time and of cause it is always good for you, not just when you've got a cold.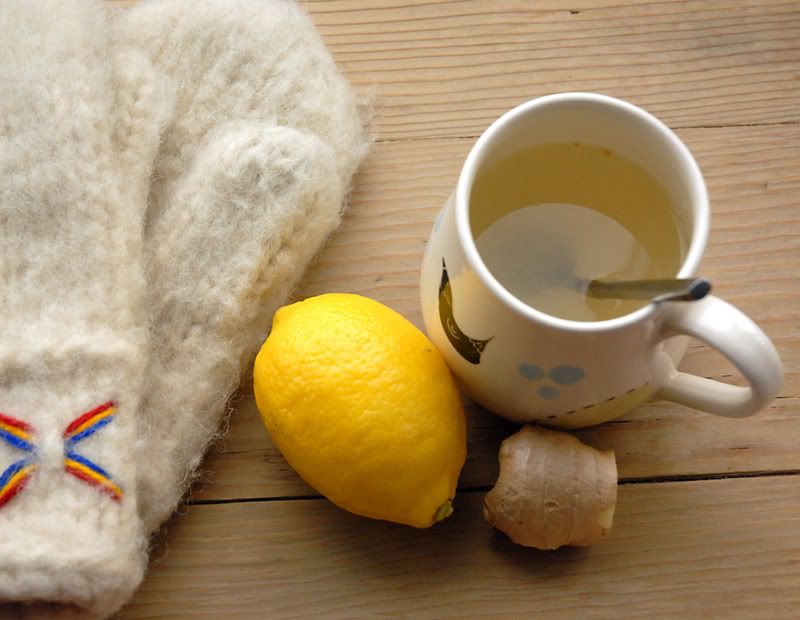 Hot Lemon with Ginger and Honey (serves 1)

1 the juice of one lemon
1/2tsp-1tsp of freshly grated ginger
honey, to taste

Squeeze the juice of one lemon into a large mug.

Add the grated ginger.

Fill the mug with water that has just stopped boiling.

Sweeten with honey to taste.

Enjoy while hot!