Pin It Now!
With the blog just having turned five, I thought it might be nice to look back and to write a post in which I share my favourite recipes of the last five years again.

It wasn't easy to narrow it down to just five, because there are plenty of others that I think are worth shouting about and that I make and eat all the time. I did my best however and here is Sylvie's Top Five in no particular order.....

Rockamole


The Rockamole is always a hit at a party. It is finger licking good and makes a great change from the usual Guacomole.

Aubergine and Green Bean Curry


This is a recipe from my favourite cookbook. River Cottage Veg Every Day by Hugh Fearnley-Whittingstall. It's fragrant and well spiced without being too much for those who like to go easy on the heat. I'd happily eat it every week.

Slow-cooked Venison Ragout


I don't eat much meat these days, but when I do I make sure it is good quality and hasn't been intensely farmed. Venison can be pricy, but when cooked properly it is worth every penny. This ragout was so good I wanted to lick my fingers and the plate.

Spicy Roast Aubergine with Chickpea Stew


This has become somewhat of a favourite for when I have friends round. I once heard one of them mutter the words 'better than sex' to describe the dish.

Easy Peasy Lemon Drizzle Cake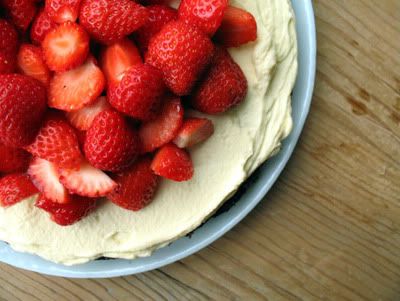 When I need cake and I need it quick, this is the one I make. I have been asked for the recipe so many times and you can make it into a much more elaborate cake for a special occasion by topping it with lemon cream and fresh berries (as the one in the picture above).

Interestingly enough when it comes to most popular posts in terms of viewing numbers, only the Easy Peasy Lemon Drizzle Cake is in the top five. In fact it is number four, number one with over 23000 views is Tana Ramsey's Lemon Drizzle Cake, which I don't think is anywhere near as good. Number two is Turkish Red Lentil Soup, number three Tomato, Mozzarella and Basil Appertizers and number five is Caramelised Onion and Feta Tart.